Welcome to RE/MAX Invest. inc.
The only RE/MAX office in Dollard des Ormeaux. Our brokers can help you with all your residential and commercial real estate needs anywhere in Montréal and its suburbs.
RE/MAX Invest. inc. is conveniently located in a busy shopping strip, in the Westpark area in the city of Dollard-des-Ormeaux. It is easy to reach and offers a large parking space. Our well-educated and highly knowledgeable brokers can assist you with all your real estate needs; from the sale and purchase of a home or investment property, to the rent of a house or commercial space.
Come visit us! One of our brokers will help you find the property you are looking for, as well as obtaining prices of sold properties. When it comes to financing, the well-experienced mortgage brokers we are in contact with can pre-qualify buyers almost instantly, and help them obtain a mortgage with the best terms and conditions.
At RE/MAX Invest. inc. we all have one goal : provide you with knowledge and information about real estate to help you make AN INTELLIGENT CHOICE!
OUR MISSION
At RE/MAX Invest. inc., our mission is to maintain the highest level of professional integrity and to be known as a company that provides an excellent service based on knowledge and hard work, all in a friendly and pleasant environment.
Opération Enfant Soleil
---
For 35 years, RE/MAX has been supporting Opération Enfant Soleil, a non-profit organization that raises funds to help sick children in the province. Since 1988, RE/MAX has raised more than $25 million to support the development of high-quality pediatrics for all children in Quebec.
Thus not only are RE/MAX brokers high achievers, but they are also generous. Year after year, they devote their time and energy to improving the well-being of thousands of sick children throughout Quebec.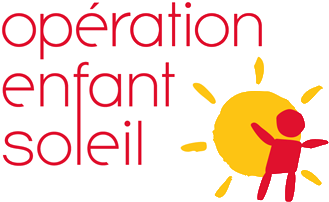 Discover the RE/MAX programs
Contact us
---
Your message has been sent, we will contact you soon.